Please enable JavaScript.
This animated tutorial needs it.
Mixer MIDI
F3 → Mixer

Mute
To mute the track
click or Enter
Solo
To hear only these tracks
click or Enter
Volume
Change with PgUp PgDn
Or type a value.

Volume fader
Better yet:
Click volume
Move fader
Release mouse button
Instrument
Change instrument with PgUp PgDn
Or press Enter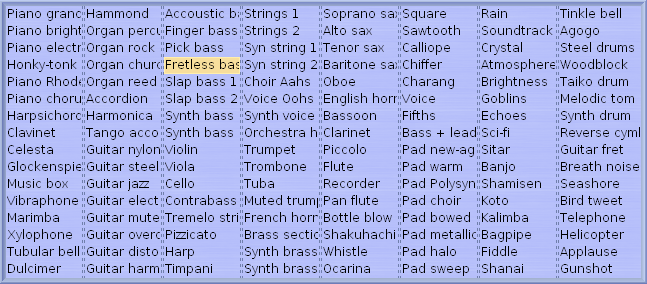 Instruments grid
Even better:
Click instrument
Select from list
Release mouse button
During playback
Changes can be made
WHILE song plays.